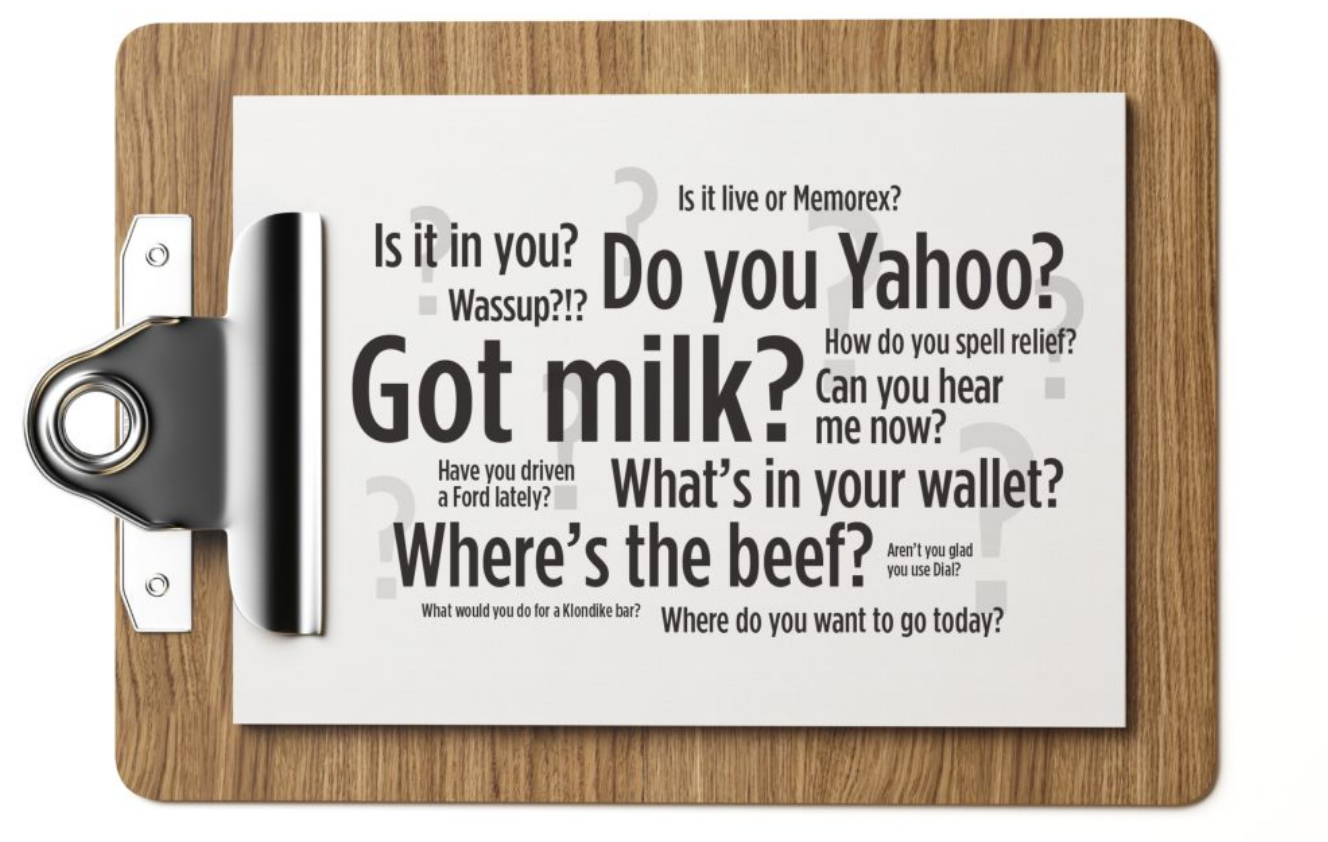 Does anybody really stop what they're doing to answer such questions?
Aren't you tired of advertisers taking this lazy route? Should someone start a support group for put-upon consumers? What would it be called?
Is "Don't Question Me" a good name? Would you join?
Don't you resent these demands for answers in your already-busy day? Is it not annoying?
Can I get an Amen?