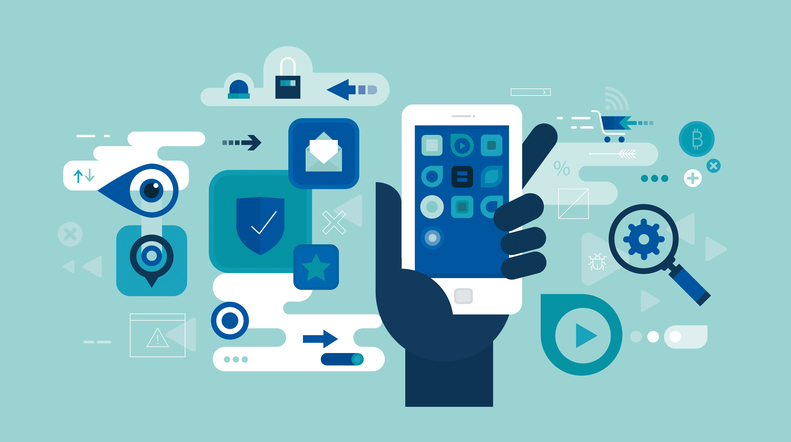 As an agency in the digital space, we're committed to staying in the know about the latest and greatest mobile apps. Since we all live on our phones, we may as well have them stocked with the best tools we can find! Here are the top apps that Mahaloans are loving in 2018. Some are brand new and some are tried and true.
Get your download on!
For the designer: Paper by 53. A digital notepad for the creative at heart to sketch/doodle/jot those fleeting ideas before they're gone.
For the commuter (or the directionally challenged): Waze. Cop ahead! Watch out for road kill! We love it for the real-time traffic updates from fellow drivers.
For a quick hit of Zen: Calm. Named the happiest app in the world, Calm will help you master the art of meditation and induce a Zen-like state.
For the bookworm: Audible provides thousands of titles at your finger tips, so you're never without a book for that waiting room, traffic jam or gym sesh.
For the disorganized: Trello helps boost productivity by placing all your to-dos in one place. Trello also serves those joint projects with easy collaboration among teams.
For the new parent: Relax Melodies. A white noise app that helps soothe baby and parents! Make your own melody for baby, or add a meditation to guide mom or dad to sleep.
For the music lover: Shazam. A no brainer for the musically inclined, Shazam allows you to curate the perfect soundtrack to your life with the click of a button.
For the one who forgets to pack a lunch: MealPal is an affordable and time-efficient way to get lunch (and now dinner!) from great local restaurants, without the wait.
For the serial IOUer: Venmo. Send and receive money seamlessly. (Who knew emojis could make payback pleasant?!)
For the kids too: Geochaching is a giant treasure hunt that will send you on an adventure in a new city or even in your own neighborhood.
Let us know which are your favorites!