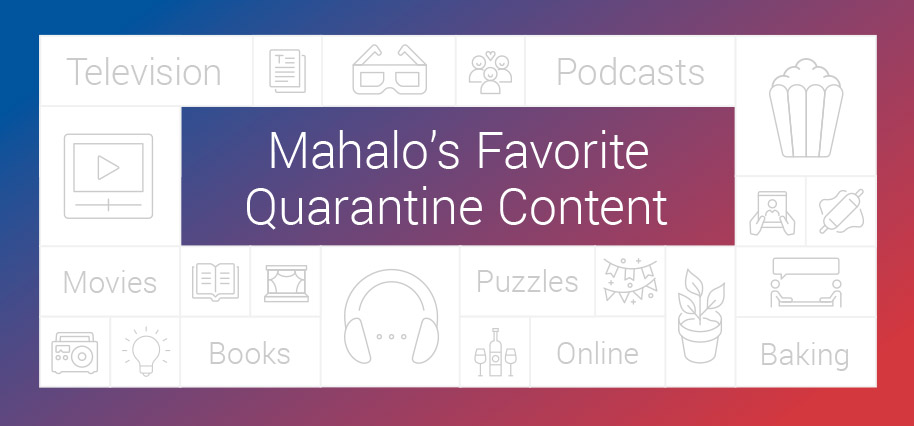 All of us Mahaloans are thinking of our friends, family members, colleagues and clients as we weather this global pandemic quarantined alone in our homes, yet working to stay connected. At the beginning of 2020 we committed as a company to bringing the Aloha spirit to our constituents in the work we do, through our learnings from Rosa Say's Managing with Aloha. Despite the changing landscape, we aim to double down on that goal and lean into authentic connections with our community. To that end, we're focused on a new value from Rosa Say called Hō'imi.
Hō'imi means "look for better and best." This is the value of positive expectancy. We're looking forward to the better and best possibilities to come out of this crisis, and we expect those possibilities, even if they're only in the mind's eye for now.
At Mahalo, we're putting this value to work by focusing on better remote work when we can't be together in our office. We're focusing on better delivery of our work, even during these shaky times. We're looking for better and best in our personal lives too. How can we be better inspired and give our best creatively, when so much of our lives is turned upside down? For us, one way comes in the form of great content – be it movies, books, podcasts or even YouTube. There is so much beauty, positivity, mystery and entertainment out there to consume. Why not make the most of it while we have the time?
Here are some of our old and new favorites – to watch, read, listen or do. We hope you find something to brighten the remainder of your quarantine days.
Here's to looking forward to the better and best out there!
TV:
Schitt's Creek – Great comic relief that can be watched, re-watched, and endlessly quoted
The Morning Show – Well-written and well-cast, it gives a peek "behind the scenes" of the morning shows that we're glued to right now
The Stranger – A Netflix mystery that lets you put the puzzle pieces together one episode at a time, with plenty of twists
Conan Without Borders  – Great for a much-needed laugh and a way to travel without leaving the couch
Little Fires Everywhere – A great book (read it first) turned into a Hulu series by Reese Witherspoon
Podcasts and Apps:
The Daily – Great perspectives on current events
Unlocking Us – A resource for our trying times, from our spirit animal Brené Brown
The Other Latif – An investigation into an alleged Al Qaeda operative who shares the host's unique name
Crime Junkies – Only listen if you're not quarantined alone or don't scare easily!
Calm – For daily meditations
Books:
The Dutch House – Real estate lust is central in Ann Patchett's latest novel
The Beekeeper of Aleppo – A refugee story to put home quarantine in perspective
The Girl with All the Gifts – A post-apocalypse sci-fi book that seems fitting for the occasion
Talking to Strangers – The latest from Malcom Gladwell is increasingly important in our socially distanced times
Catch and Kill – Best-selling investigative work by Ronan Farrow
Movies:
Ride Like a Girl  – A feel-good sports story to fill the current void
Captain Fantastic – For all the homeschooling parents out there
Knives Out – Comedy, crime and drama all in one
Onward – A new Disney release about a pair of brothers on a magical quest
Edge of Tomorrow – A well-constructed, imaginative story told in a well-edited film about vanquishing aliens
Fun YouTube Finds:
Dog Rescue Videos – Super-inspiring and great for shining a bright light on the good side of humanity
Bloopers from old sitcoms like Friends and Will & Grace
Old Oprah episodes like this Sound of Music cast reunion
Backyardigans episode for the kiddos
Other To Dos:
Puzzles – Classic quarantine fun
Baking Bread – Very time-consuming yet rewarding (and delicious)
Drinking Wine – A few our current BFFs are Decoy and La Crema Chardonnay and The Palm Rosé
Other Favorite Libations – Golden State Cider and the Hibiscus Mule
Instagram live concerts – Like this one by Jack Johnson