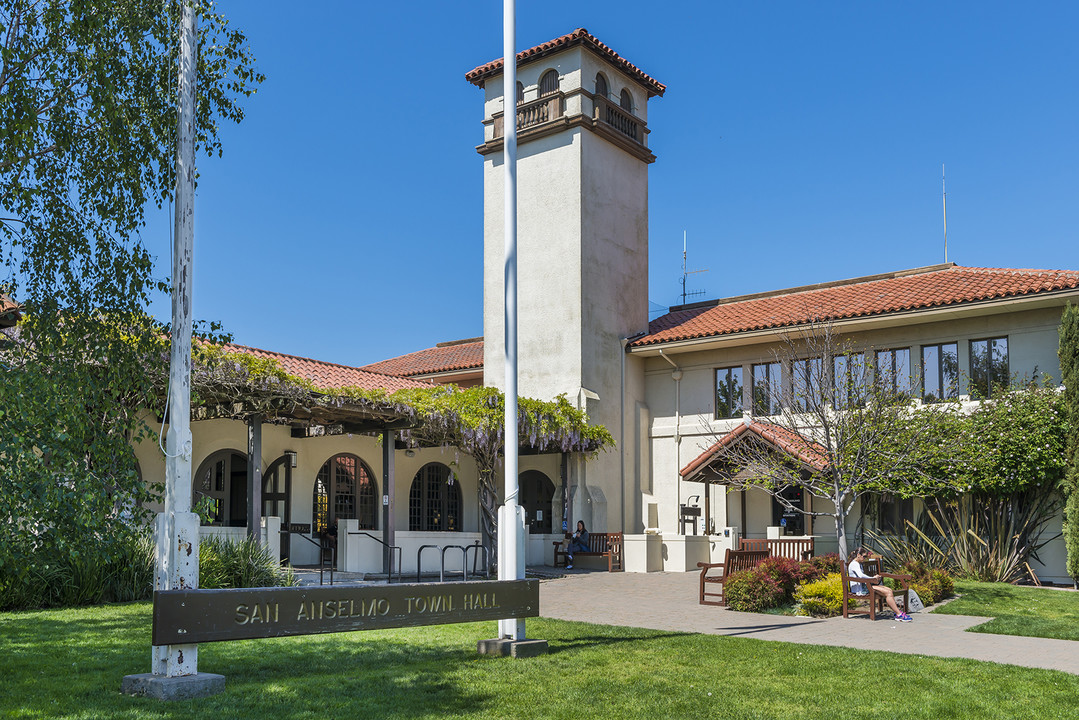 For those who don't know the North San Francisco Bay or have never heard of the sleepy suburban town of San Anselmo, California, let us introduce you to Mahalo Digital's humble home.
San Anselmo was established in 1907, just after the great 1906 earthquake and fire sent San Franciscans out of the city to live permanently in their Marin County country homes. Today the town is home to 12,000 people, including celebs such as Director George Lucas, mountain bike inventor Gary Fisher, and Mahalo's General Manager Rob Forrest.
San Anselmo's boutique-filled, tree-lined streets are brightened by smiles from passersby, reminding us of a modern-day Mayberry. Who would think that a quaint own like this could be home to the creative empire that is Mahalo Digital?! We hope you'll come visit and have a drink with us in our charming town!
When you come, don't miss our top recommendations:
Eat:
1.    Insalatas & Marinitas – Sister restaurants located just a stones throw from each other on the town's main drag, Sir Francis Drake Boulevard. Insalatas, winner of the Michelin's Bib Gourmand Award for 2018, is known for it's fresh and healthy Mediterranean fare. Our top reccs: hummus with green goo, fattoush salad, and pretty much anything from the take out case! At Marinitas you can indulge your taste buds in a trip to Mexico and Latin America. Do not pass up the tacos and margs!
2.    Farm Burger – Known for its grass fed burgers, delicious fries, shakes, and salads made with local ingredients. In addition to the great food, we love owner Pic Walker's company mission: Grow with deep roots. Inspire and listen. Stay curious. Respect nature. Love hard. Remain hopeful. Promote opportunity. Don't say that doesn't make you want to bite into a burger!
3.    Comforts – If you have ever heard of San Anselmo then you've surely heard of Comfort's chicken okasan, Chinese chicken salad, and maybe even their coconut cupcakes. Come at an off hour to avoid the lunch rush, but not too late or the staples will be sold out!
4.    Taqueria Mi Familia – For quick, authentic Mexican fare we're hitting up our (almost) next door neighbor La Familia on a weekly basis.
5.    MH Bread & Butter – Last but definitely not least, no trip to San Anselmo is complete without a taste of MHBB's fresh bread! And if you happen to get it slathered in avocado and olive oil, all the better!
Sip:
6.    Cucina – We love their communal picnic tables over the creek for happy hour. Rosé and small bites = summer perfection. Stay for a scrumptious Italian dinner.
7.    Marin Coffee Roasters – Mahalo's in-house designer stops here for java every. single. morning. Clearly her coffee has some magic creativity potion, but it works for mere mortals too.
8.    Creekside Pizza & Taproom – One of the newest establishments in the 'hood, Creekside is making a splash by offering happy hour seven days a week. Oh and the pizza is excellent too.
Shop:
9.    Whytes Booksmith – We think Neil Gaiman, author of American Gods, said it best: "What I say is, a town isn't a town without a bookshop. It may call itself a town but unless its got a bookstore, it knows it's not fooling a soul."
10. Amphora Nueva San Anselmo Olive Oil Works – If you're into oils and vinegars this place is a must. Stop in for a tasting, for gifts, or to stock your own kitchen. Amphora has a great staff and a great selection, and if you're lucky you'll get a chance to chat with the extremely knowledgeable owner, Gilberto LoCoco.
11. Mar-Chet Jewelers – In the dog house, shopping for a special occasion, or just wanting to treat yourself? Mar-Chet is our go-to for beautifully crafted jewelry for all occasions.
12. Ludwigs – Our guide would not be complete without mention of our corner liquor store. We hit it up on the regular for a celebratory bottle of bubbly for a job well done, a bold red for a rough Wednesday, or a refreshing rosé when office morale could use a boost!
Do:
13. Imagination Park – Visit Yoda and Indy at the center of town. The beautiful fountain and whimsical statues were donated by resident George Lucas.
14. San Anselmo Library – An an original Carnegie library built in 1915, the town library is not only a quaint place to read or study, but also regularly hosts live music, book readings and story time for kids.
15. Pomegranate Center – A fabulous resource for new and expecting moms, Pom has a full schedule of yoga classes as well as workshops for childbirth, parenting, and yoga training.